SAFETY IN STRENGTH AND STABILITY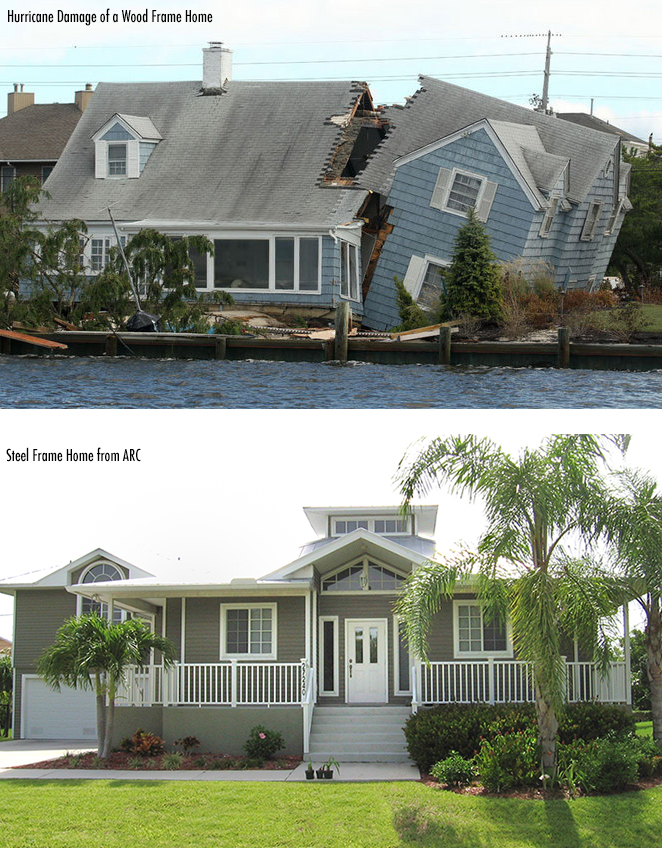 Steel has the highest strength to weight ratio of any building material; 25 times greater than wood. It does not warp, split, twist, swell or shrink in reaction to moisture content. Steel is dimensionally stable and will not "settle." As opposed to wood, the steel manufacturing process ensures consistent strength. Steel has a higher flexibility, therefore being capable of undergoing changes of form without breaking while absorbing high stress loads as in an earthquake or extreme wind velocity. Connections within a steel frame structure are less susceptible to fail or weaken over time because there is no material shrinkage or decrease in strength of aging base material. ARC SteelFrame Homes have been engineered to withstand 170 mile per hour winds and can be designed for higher wind velocities.
SAFETY IN NON-COMBUSTIBLE MATERIALS
Steel framing is non-combustible. It does not burn. Structural steel members in a fire will eventually deform and reach a critical point of failure, but they will not provide additional fuel nor perpetuate fire growth. The fire rating mandated by code is consistent and does not fluctuate, as is often the case with wood.
RELIEF FROM HIGH HEAT AND COOLING BILLS WITH PROPER INSULATION

Though steel is more heat-conducive than wood, proper application of insulation materials to surround the steel reduces the rate of heat transfer and nullifies any warm-weather heat concerns. ARC recommends the use of expandable foam insulation, which also strengthens walls as it creates a solid plane, and at the same time acts as a superior sound baffle. This foam is non-combustible and does not produce smoke nor toxic gases when subjected to elevated temperatures. It is long-lasting, has uniform characteristics and sufficient bond strength and durability to resist weathering and erosion. The costs of this type of insulation from a life-cycle perspective are lower because the benefits continue much longer over the life of the home.
RELIEF FROM HIGH MAINTENANCE

Although steel frame homes can be sided with any traditional home finish, ARC prefers to finish with high quality, zero maintenance vinyl siding and metal roofs. With this type of finish, an occasional power wash will keep your home looking new for many years.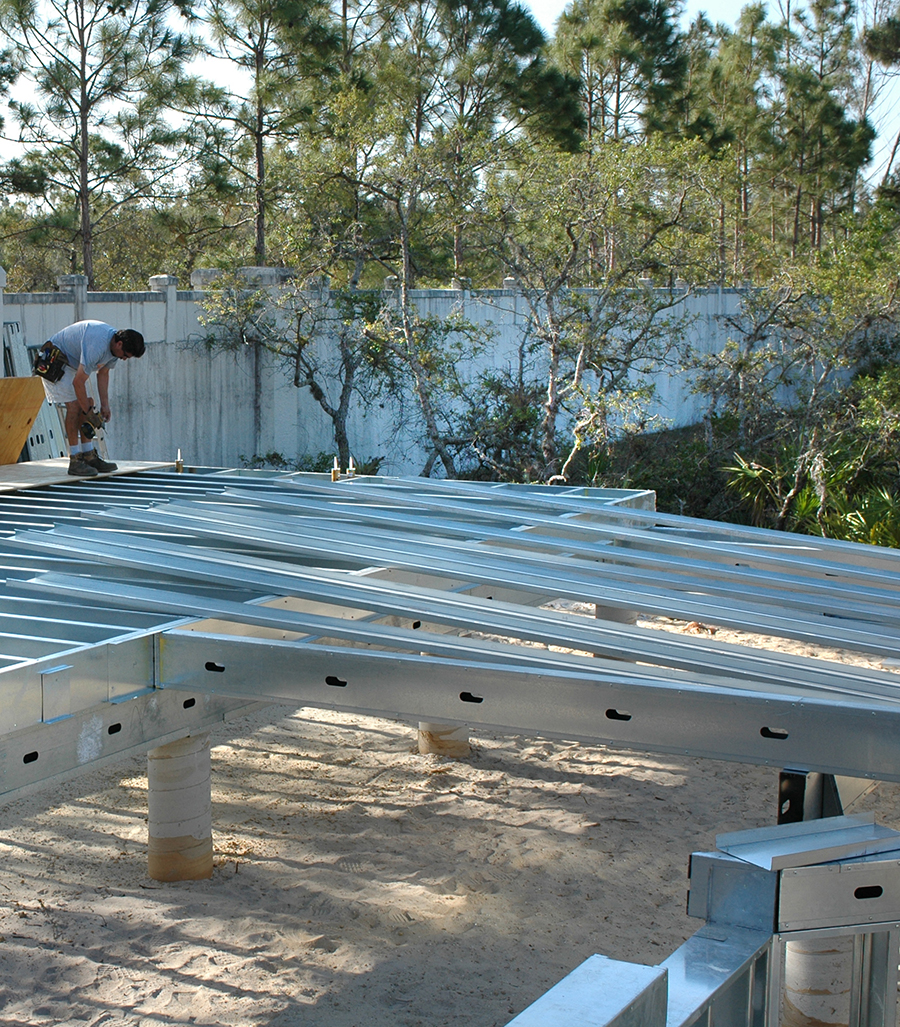 RELIEF FROM COST OF SITE DEVELOPMENT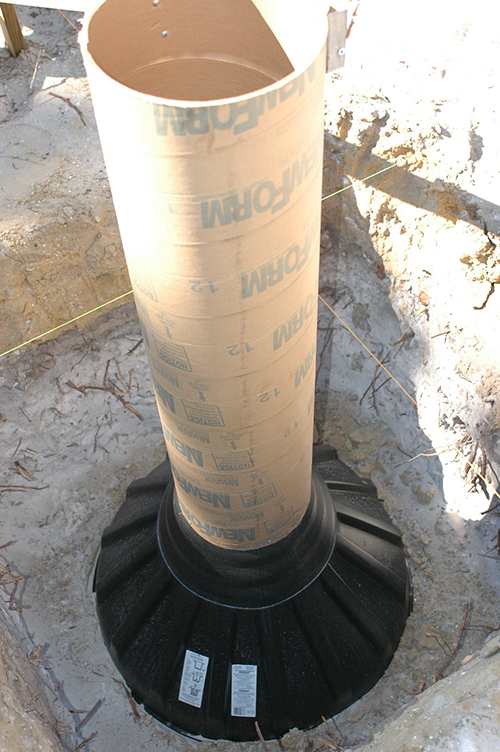 Many lots are less than perfect for building. Most builders would begin site preparation by chopping down most of the trees and bringing in many costly loads of dirt to raise the elevation. Because ARC uses a unique concrete footer system, the home elevation is adjustable and no land fill is needed. The result is minimal invasion of your natural habitat and great cost savings.